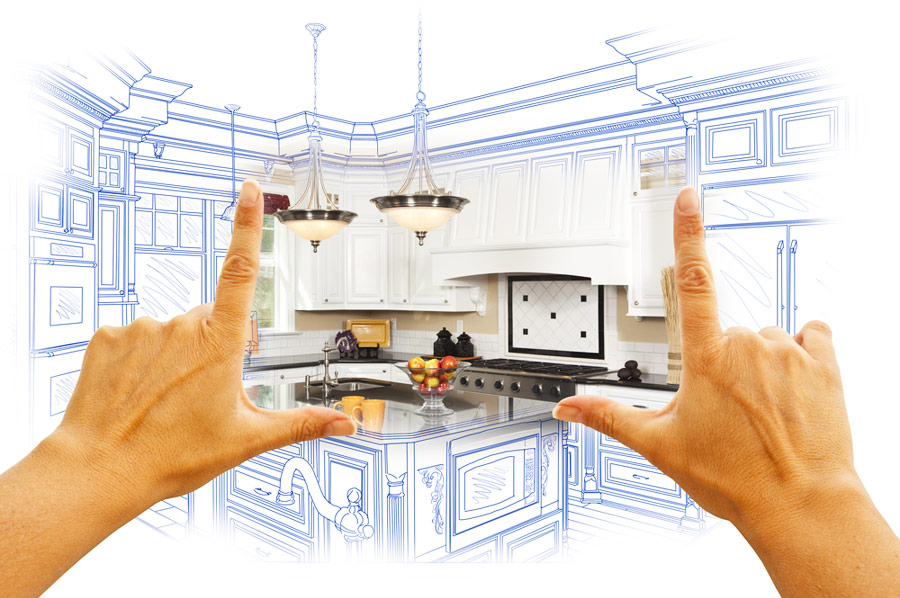 Ready for a new kitchen?
Few spaces in your home are as important as the kitchen. Aside from being a primary gathering place for friends and family, the kitchen is a place to relax- by cooking or by eating. An inefficient, dilapidated, or out-of date kitchen can be both an eyesore and inconvenience. Updating counter tops, cabinets, appliances, flooring, lighting, and more can dramatically improve a space aesthetically and practically! We are dedicated to helping your ideal kitchen become a reality. Whether you need more space, a total overhaul, or a face lift, we can tackle the job. Luxury kitchen remodeling is our specialty, and our passion.
KITCHEN REMODELS
Most Northern Virginia homeowners have an aging property. These houses are often in need of updates, and they tend to happen one at a time. New windows and doors, re-roofing, finishing the basement, bathroom remodeling, and kitchen remodeling are all popular projects in Northern Virginia. Luxury kitchens are among the most popular because of the sheer impact that these improvements can have on families' day to day lives. If you're looking for Northern Virginia luxury kitchen remodeling, make sure to contact us today for your free consultation. A BTL Homes representative will sit down with you to discuss your ideal kitchen, and help you create a budget and time frame, and answer any questions you might have.
Our mission has always been to help our clients realize their home remodeling visions and build their dreams. BTL Homes can handle any remodeling and home building requirement, from smaller renovation jobs to large design/build projects. Our team of design and construction professionals has more than 30 years of combined industry experience and brings it to you.